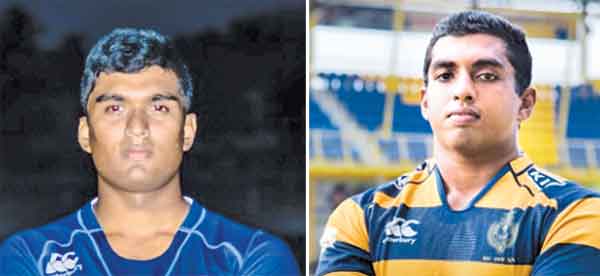 Royal goes out favourites against St.Anthony's today
St.Anthony's College, Kandy hosts Royal College, Colombo at Bogambara today at 4:15pm in one of the crunch match of this week's competition and if Royal are to be victorious in this game then they can advance one step forward to the top position in the 'Singer' Inter-School League rugby tournament as the leaders are down to play against tough opposition in their second round games in this week.
The Royalists have an immaculate record after five matches and their cause has been severely bolstered by the presence of ever reliable forwards who are scoring try after try through their famous rolling maul in this League tournament to go along with the dependable place kicking of their young 17-year-old full back Ovin Askey.
They have had no challenge against D.S.Senanayaka College(36-10), Wesley College(17-14), St.Joseph College(27 all draw), Trinity (winning the 1st leg 22-17). Royal went down to Trinity in the return leg in Kandy by 13-18. Last week they stage a spectacular come back where they were trailing 0-19 down to win 33-24 against the fighting Peterites.
Their only blemish this season coming against arch rival S'Thomas College, Mount Lavinia where they were leading till the last minute and lost in the end by 22-16.
On the other hand St.Anthony's College possesses Samuel Maduwantha their ever reliable fly half who can play in the pivotal position of full back also is the highest point scorer in this year's on going 'Singer' League but has been blowing hot and cold and is savouring the sting of two straight defeats in the past two weeks. Unbeaten Thomians came from behind to invoke their spirit against Anthonians. Isipatha didn't need any invitations to thrash the Katugasthota outfit last week as well. Also they lost to St. Peter's in kandy.
These were preceded by two victories over two Kandy Schools, Darmaraja College and Kingswood College but the bite has been taken off their campaign later on and it could be worse for them after this week.
1713 Total Views
11 Views Today