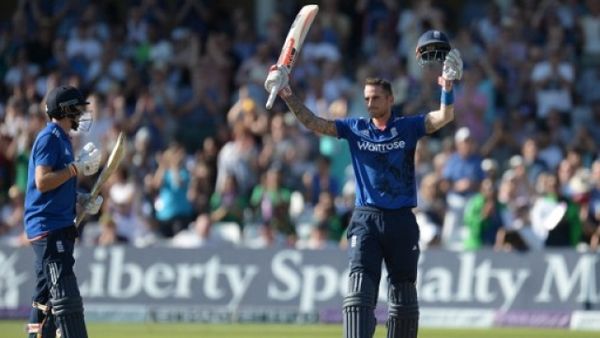 England break Sri Lanka's record
England posted the highest ever one-day international total as they beat Pakistan by 169 runs at Trent Bridge to secure a series victory.
Alex Hales struck a record 171 and Jos Buttler made England's fastest ever 50 from 22 balls as England hit 444-3.
This surpassed the 443-9 posted by Sri Lanka against the Netherlands in 2006.
Pakistan was forced to bat aggressively but their batsmen struggled to build partnerships as they were bowled out for 279.
England have now won 11 of their past 12 ODIs against Pakistan and have a 14-8 'Super Series' lead, with two ODI games and a Twenty20 match remaining (all limited-overs matches are worth two points each).
1253 Total Views
1 Views Today