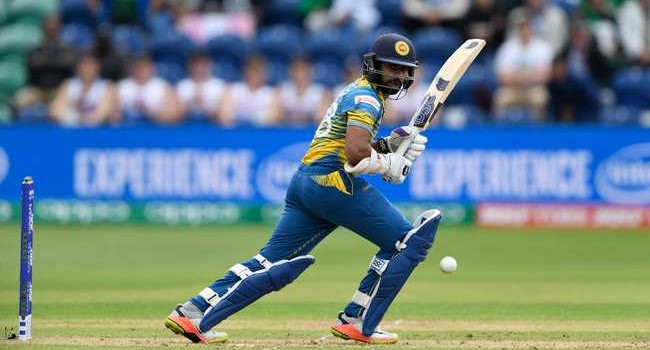 Niroshan Dickwella's knock of 73.
Sri Lanka opening batsman Niroshan Dickwella made a fine 73 off 86 balls with 4 boundaries against Pakistan in Cardiff.
An extraordinary victory for Pakistan in the end. Mickey Arthur is elated on the balcony, as he should be. Pumped by India in the opener, his side are through to the final four. And make no mistake, they were cooked here at 162-for-7. But then, the twist: a stand of 75 for the eighth wicket, which never came.
They were helped along the way by Sri Lanka, who dropped Sarfraz twice off Malinga; the chance grassed by Thisara one he'll never forget. The skipper finished with an unbeaten 61. It was frantic, he should have been run out a couple more times, but he is the man of the match.
"I can't believe it," he said at the presentation, lumping ample praise on his big quick Mohhammad Amir who showed poise and class with 28 unbeaten runs of his own from 43 deliveries.
For their efforts here they now stay in Cardiff to play England in the first semi final of Champions Trophy 2017 on Wednesday. The other final four contest is between India and Bangladesh on Thursday at Edgbaston. The decider: The Oval on Sunday.
Of course, you won't miss a moment on the OBO. Thanks for your company today. It's been quite the afternoon. Long live 50-over cricket. Until next time.
850 Total Views
1 Views Today