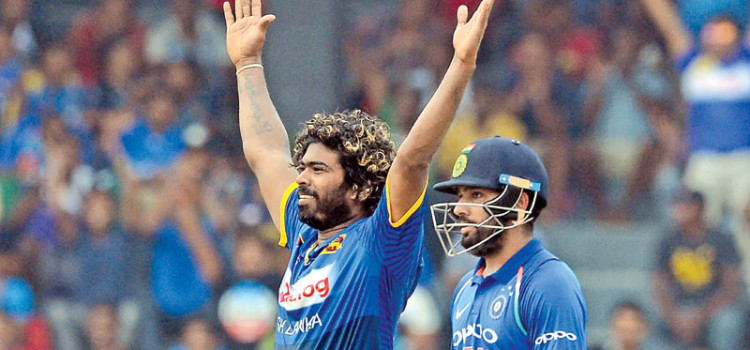 Malinga to take a call on retirement
Slinga Malinga said that he will take a call on whether he should continue playing for his country or quit depending on the form he is in.
"I'm playing after 19 months following a leg injury. In the Zimbabwe and India series I couldn't play well. I'll see where I'm at after this series, and evaluate how long I can play given the way my body is," said the 34-year-old Malinga.
"No matter how experienced I am – if I can't win a match for the team and do what the team needs, there's no point in me being here. I'll see if I can make up for that 19 months and regain that form over the next three or four months.
"I'll see the number of games that I get. If not I'll have to consider the state of my body, and what is expected of me. If I can't deliver that, then I'll happily retire," he said. In the fourth ODI against India on Thursday, Malinga playing in his 203rd match became only the fourth Sri Lankan bowler to capture 300 wickets when he dismissed Indian captain Virat Kohli.
It was only the second wicket Malinga had taken in the current ODI series and his two wickets have come at a cost of 104 runs apiece. In the series against Zimbabwe, Malinga took four wickets in five matches at 50.25.
Since his return to fifty-over cricket in the Champions Trophy he has taken 9 wickets in 12 matches at a cost of 65.33.
However at the pre-match press conference Malinga stated that he would like to play until the 2023 World Cup when he will be 40, but it seems that he has evaluated his performances since then.
1053 Total Views
6 Views Today