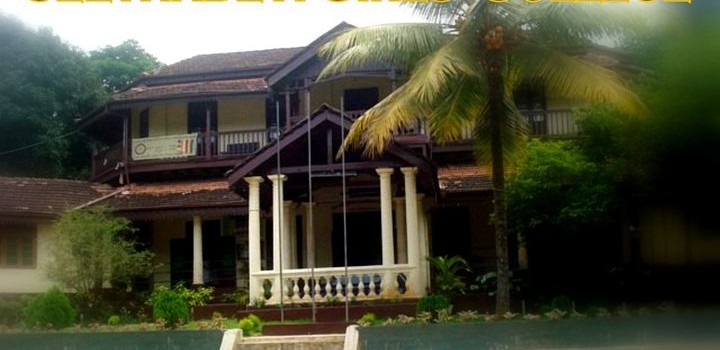 Seetha Devi – under 19 hockey champions
Seetha Devi Balika Vidyalaya, Kandy scored a sensational 3-0 win, over St Anthony's Girls College, Kandy, to become Central Province Schools Girls Under 19 hockey champions in the finals of the hockey tournament organised by the Department of Education of the Central Province and played at Edward Park, Matale. At half time Seetha Devi led 1-0.
It was only last week that St Anthony's Girls College won the all island girls under 19 hockey championship in which 30 schools participated. Seetha Devi Balika Vidyalaya finished third.
Seetha Devi Balika Vidyalaya went into this match with grim determination hell bent to come out an top. Their coach M A M Ashraff said that they revamped their team for this tournament and fielded a very young side with almost the entire team was under 17 years except skipper Wathsala Jayasinghe who was 18 years old. This paid dividends he said.
Seetha Devi started cautiously knowing the strength of their opponents who had top players like Nadeesha Sithumini Warigahetti and Sadunika Devagiri both prolific goal scores and guarding the goal was custodian Tharumini Abeykoon all three Sri Lanka Schools Stickers. The first two named were well marked and could hardly do anything.
Seetha Devi BV opened scoring in the 20th minute of the first half when centre half Bashini Perera sent a cross pass to centre forward Wathsala Jayasinghe who made no mistake with the hit at goal much to the jubilation of the Devian supporters.
With the sides changing ends. The Devians did not rest on their laurels and knowing that a 1-0 lead was not a good one to defend knowing the potential of their opponents, they took attack as the best from of defence.
Seetha Devi kept attacking and individually very player in the frontline was well equipped in the basics whom the Antonian top players were marked the attack was slack and out of rhythm. A point the Antonian stickers missed was when Warigahetti and Devagiri were marked they had to switch positions to outwit their opponents.
Playing with more guests the Devians drove play into opponents territory and it was not long before centre forward Bashini Perera collection a pass from Charake Abeyrathne stormed the opponents defence to score with a drive which ricocheted into the goal.
Conceding a 0-2 lead the Antonian girl defence frittered and a few minutes from the end Seetha Devi were awarded a penalty corner and Charuka Abeyratne taking the hit drove to Bashini Perera who had only to move inside the semi circle to score.
Ms Shiroma Athurupana and S N Jayasinghe umpired.
Charuka Abeyratne of Seetha Devi BV was adjudged the best player of the final for displaying aggression and also had a hand in all the scoring efforts.
2167 Total Views
1 Views Today