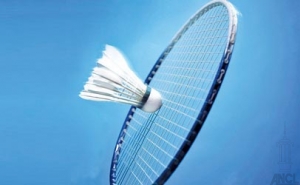 BWF smashes SLBA with suspension……
The Badminton World Federation (BWF) suspended the membership of the Sri Lanka Badminton Association (SLBA) yesterday. This has been intimated to the SLBA in an official letter signed by BWF General Secretary Thomas Lund.
The decision came as SLBA's constitution did not comply with the sports' world governing body, BWF.
SLBA faced a June 30 deadline to revise few points in the first draft of its constitution and to hold the election of new office bearers for the 2015-2016 year before June 30, in order to retain its international membership.
"BWF very hopes that the promised revisions to the Sri Lanka Sports Law will be presented as promised latest by June 30, 2015 and that this means that a process can be initiated to get the governance structures around badminton in Sri Lanka brought up to date. If this does not happen, then BWF however sees no other option than to suspend the SLBA until an acceptable governance structure is established," said Lund in his letter sent to SLBA in June.
The annual office bearer's election of SLBA which has already has been postponed six times due to several issues before SLBA administration was taken under the wing of Director General of the Department of Sports Development, K.D.S. Ruwanchandra.
The Sports Ministry had earlier stated that its under-consideration Sports Regulation, that needs amendments, has reached its final stages. The Director General for Ministry of Sports, K.D.S. Ruwanchandra had stated that the New Sports Regulation introduced by former Minister of Sports Mahindananda Aluthgamage, to replace the Sports Law Act No.23 of 1973, would come out very soon, comprehensively altered.
Over the past few months, pressure kept on mounting on a number of local sports governing bodies and few of them had received warnings by their respective global bodies.
However, following the suspension, Sri Lankan shuttlers will not be given any opportunity to take part in international competitions.
2144 Total Views
1 Views Today