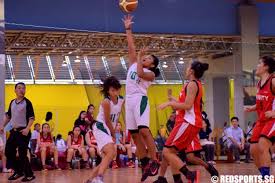 Singapore trounce Sri Lanka 56-43…..
Sri Lanka was comprehensively beaten 43-56 by the regional rivals Singapore in their opening match of the Netball World Cup which got underway in Sydney, Australia yesterday.
In a very competitive first quarter, both the teams tied with 12 points, but, the Asian champions clinched the second quarter 18-11 which saw them securing a 30-23 lead. Although Sri Lanka came back in third quarter with 11-9 win, Singapore sealed the deal with a thumping 17-9 victory in the last quarter.
Singapore goal shooter Charmaine Soh led the way for her side scoring 39 points while the goal attack Huifen Chen added 17 points.
Thisala Algama in the absence of Tharjini Sivalingam playing at goal shoot succeeded in 34 attempts out of the 39 her team created which shows that the islanders lack experience in the middle.
Sri Lanka will take on Malawi in their second match in group C today.
1999 Total Views
1 Views Today