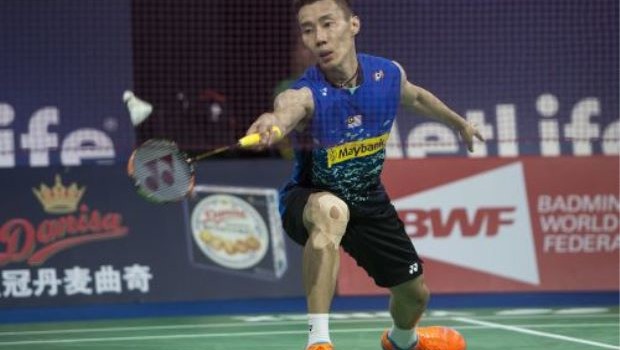 Lee Chong Wei clinches third Paris title ..
Former World Number one Lee Chong Wei finally got a hold on his first Superseries title of the year, ending months of starvation for the Malaysian superstar, in a one-way match against the Parisian title-holder Chou Tien Chien while Ko Sung Hyun and Kim Ha Na became the first ever Korean pair to win two Superseries events in a row.
Dato Lee Chong Wei can be proud of his achievement in Paris. After months of painful moments, the former world #1 finally climbed the men's singles draw to tightly clutch the trophy in Paris.
"I haven't had good results for the past seven months. This is my first Superseries title of the year, though I still have the China and Hong Kong open where I wish to play better and get one more Superseries title," confessed Lee Chong Wei after this match.
The multiple Superseries winner – who is now in the hunt for the 40th such title in his career – didn't have to force his talent against an obviously tired Chou Tien Chen, dominating outrageously the first game. "After the results I had in Korea Japan and Denmark, I just came here to play. I didn't think about winning or losing but just tried my best on every shot," added the Malaysian.
After an easy first game, Lee Chong Wei built up another huge lead in the second, only to find that Chou Tien Chen was much a more complex opponent than expected. The defending champion slowly came back to nearly level terms with the Malaysian at 17-18.
"I lost focus in the second game. I wanted to win and this lead me to making mistakes," said Lee. However, the experienced Malaysian still raced towards victory and sealed his match 21-18.
"I love it here, I love the crowd, they've been very supportive, I really hope to come next year and try my best. This win is giving me confidence for the rest of the year," concluded the superstar from Malaysia.
2677 Total Views
1 Views Today