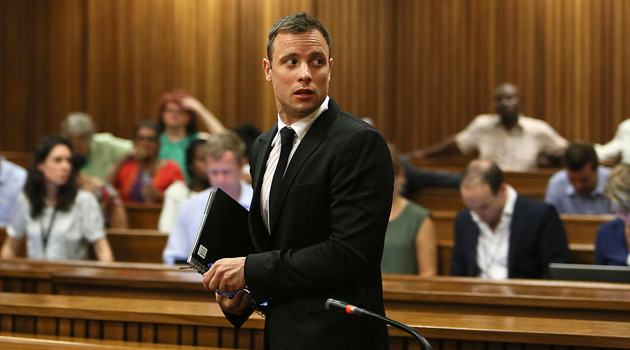 South African authorities deny issuing arrest warrant for Pistorius…
South African authorities on Friday denied issuing an arrest warrant for Oscar Pistorius, who was convicted on appeal of murdering his girlfriend Reeva Steenkamp, rejecting an earlier report by a local television station.
"It is not the case," National Prosecuting Authority spokesman Luvuyo Mfaku told Reuters. "No such warrant has been issued."
The Supreme Court on Thursday upgraded the 29-year-old athlete's sentence to murder from "culpable homicide", South Africa's equivalent of manslaughter, for which he had received a five-year sentence. A murder conviction normally carries a minimum 15-year jail sentence.
ENCA television had earlier reported that a warrant of arrest had been issued for the paralympic champion.
Pistorius had been meant to serve the rest of his sentence under house arrest on his uncle's property in a wealthy suburb of the capital Pretoria.
A new sentence will be handed down at a later date, Mfaku said.
2482 Total Views
1 Views Today