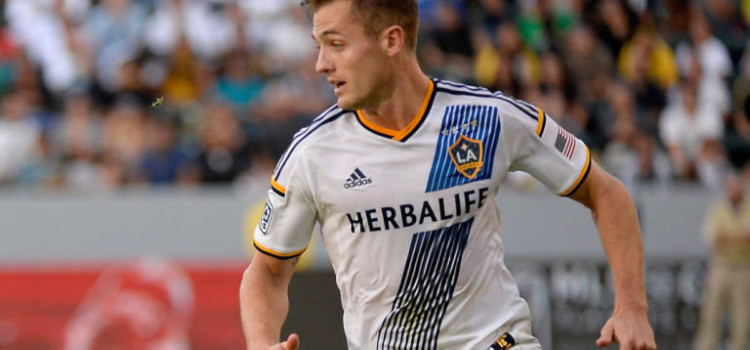 Chaplow banned 2 games for alleged homophobic slur at Rogers…
Former Premier League player Richard Chaplow has been given a two-game ban after an openly gay opponent alleged he used homophobic language towards him.
Chaplow, who joined US third-tier side Orange County in July, was also fined.
The incident occurred during Saturday's game against LA Galaxy II, when ex-Leeds midfielder Robbie Rogers says he was subject to a repeated "gay slur".
Chaplow, 31, denies using homophobic language and said "to suggest I'm homophobic is ridiculous".
"The United Soccer League (USL) has zero tolerance for this type of behaviour," Jake Edwards, the league's president, said in a statement. "We cannot, nor will we, condone any language that is counter to the values we have instilled throughout the USL."
Chaplow, who has played for clubs including West Brom and Southampton, was suspended for "offensive and abusive language".
"I swore several times at Rogers for overreacting to a foul, but at no time was the language homophobic and no evidence has been found of this," he told the Telegraph.
"I have a close family member that is openly part of the LGBT community so to suggest I'm homophobic is ridiculous and there is no evidence to support this."
Rogers, 29, who was making his return from an Achilles tendon injury in the fixture, said he had not heard another "gay slur" in four years since returning to the MLS.
"I spent the drive home wishing I had channelled my inner Zidane and punched or head-butted this player," he wrote on Facebook. "Even though I knew punching this person wouldn't have helped either of us, my team, or the greater cause of advancing equality in sports."
1463 Total Views
1 Views Today