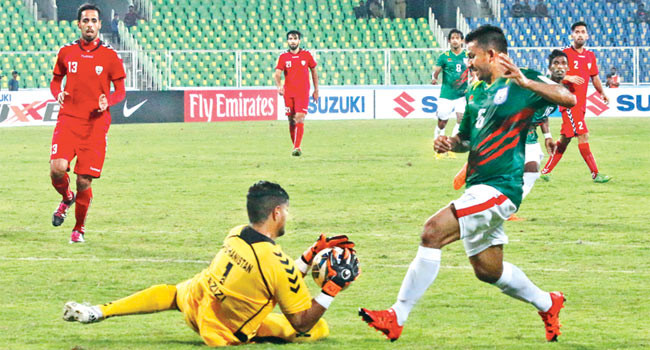 Sri Lanka unhappy with SAFF activities..
Sri Lanka will display their dissatisfation against the slow reaction of the South Asian Football Federation (SAFF) in developing soccer in South Asia.
The executive committee meeting of the South Asian Football Federation will be held on January 2 at Thrivandram and Sri Lanka will hand over a letter to the officials of SAFF.
Football Federation of Sri Lanka Anura de Silva and its immediate past president and Financial Committee Chairman Ranjith Rodrigo will attend the meeting on behalf of Sri Lanka. Meanwhile defending champions Afghanistan beat Bangladesh by four goals to nil while Maldives outplayed Bhutan 3-1 in the games played on Thursday.
Afghanistan dominated the game from the beginning and led 3-0 at halftime. It is significant that Afghanistan has scored the highest number of goals in this tournament.
Maldives scored two goals in their match against Bhutan and Ali Afshaq, who is due to quit football after this championship scored the third goal in the 70th minute.
1897 Total Views
6 Views Today