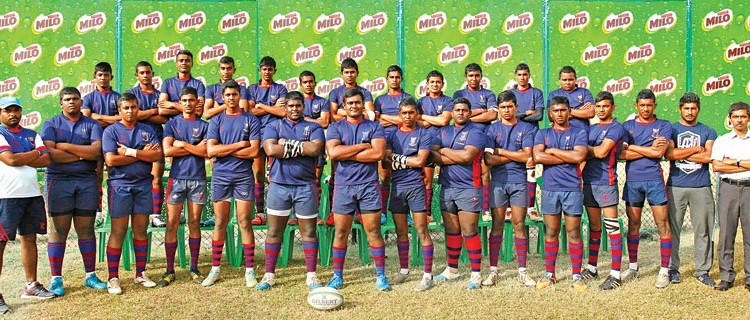 Milo Inter School under 18…today
The final match of the Milo inter-school under 18, fifteen-a-side rugby match between Isipathana College and Kingswood College Kandy will take place Longden Place today commencing 5.00pm.
Isipathana reached the final with a hard fought 8-0 victory over St. Anthony's Kandy in their semi-final while Kingswood beat Zahira College Maradana 17-0 in the second semi-finals.
"We are ready for the final as we have done our homework and played as a team in every match of this tournament," said ex-Kingswoodian and head coach of Isipathana College Nilfer Ibrahim.
"Kingswood has come to a final after a long time and also as a team they are playing very well so I am not taking them lightly and I expect a tough fight from them. This is my final match as head coach of Isipathana hence we are going all out to win this final. I want to end my coaching stint with Isipathana on a winning note," he said.
Other finals scheduled for today at the same venue are:
2.00pm: Shield final – Maliyadeva College Kurunegala vs Moratuwa MV
3.00pm: Bowl final – Vidyartha College Kandy vs Trinity College Kandy
4.00pm: Plate final – St Joseph's College Maradana vs St John's College Nugegoda.
1234 Total Views
1 Views Today