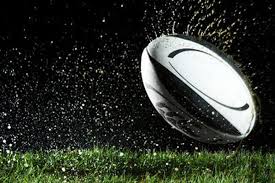 2016 Asia Rugby Sevens Series-third and final leg in Sri Lanka…..
Sri Lankan Tuskers are ready to embrace a home advantage that has not always worked in their favour in the final round of the Asia Rugby Sevens Series that gets underway at the Racecourse International Stadium, Reid Avenue today.
A stunning run to two consecutive finals in the first two legs at Hong Kong and South Korea has given the side confidence and belief that they are ready to build on these effort.
Sri Lanka has come a long way since last year being placed fourth to being second this year.
The players are going to have no excuses in terms of being able to come out and be comfortable where they are playing as they are a bunch of professional rugby players. In reality that comes with added experience, expectation as well and a bit of pressure the players put on themselves since they are playing as host in front of their home crowd.
There is plenty on the line for a Sri Lanka sevens rugby outfit that has exuded a relaxed and focused vibe during training for the past two weeks at Racecourse, with the winner of the three-round Asian Seven's series booking a spot in the main draw of next year's Singapore Sevens tournament and Hong Kong Sevens. They are bound to give off their very best to qualify as this is their final hurdle.
Furthermore, the top two overall secure their place in the HSBC World Rugby Sevens Series qualifier in Hong Kong next year and a fast start to the series this weekend is a key factor.
It's always a bonus that doing well will get you to these kinds of tournaments and playing against the top teams in Asia. Chairman of selectors Michel Jayasekara said, "After a long time we have got a well-balanced side with a blend of experience and young talent, hence I personally believe that we can definitely look at winning the Cup championship in Colombo. We are also keeping an open mind to see if there's any possibility that we could get selected for the upcoming World Series Rugby Sevens, if we can do that we have achieved our goal."
The Sri Lankan side is now far better placed mentally to deal with the unpredictable nature of Sevens rugby than they were 12 months ago after two successive runners-up wins in the ongoing Asia Rugby Sevens Series. This was proved in Hong Kong where Sri Lanka narrowly lost to the host 22-17 due to a knocked on final try awarded to Hong Kong by the Aussie referee and they were trounced 36-0 in the final in South Korea.
What was really pleasing about is that last season Sri Lanka sort of had a bit of a look at their game, and although they hadn't done much wrong they still finished overall fourth in Asia, Sri Lanka had to get a better team on the day to play the match physically and mentally. Head trainer Nick Groube, who was a vastly experienced trainer with Canterbury Crusaders in New Zealand came in and put it right this time where Sri Lanka managed to learn some lessons and put them in to play It is a lot about the training and work they do purely under Groube to condition the players mentally and physically to be able to handle pressure. Sometimes the players totally get it a bit wrong like we did against Hong Kong in the finals after beating South Korea, but it's about how you respond and Groube is definitely the man to take our rugby forward internationally.
A win or a top-two finish in Sri Lanka puts Hong Kong in the box seat to take out the overall series this weekend but playing in Sri Lanka will be tough competition, therefore we have to wait and see whether their power pack display carried throughout the first and second legs will be enough for them to seal victory in the end.
SRI LANKA SQUAD: Danushka Ranjan (Captain, Kandy SC), Srinath
Sooriyabandara (vice-captain, Kandy SC), Dulaj Perera (Havelocks), Omalka Gunaratne (CR & FC), Kevin Dixon (Havelocks), Tarinda Ratwatte (CR & FC), Danush Dayan (Kandy SC), Hirantha Perera (Havelocks), Richard Dharmapala (Kandy SC), Kanchana Ramanayake (Kandy SC), Kavindu Perera (CR & FC), Sudarshana Muthuthanththri (Havelocks), Coach: Matt Turner , Head Trainer: Nick Groube.
1600 Total Views
1 Views Today