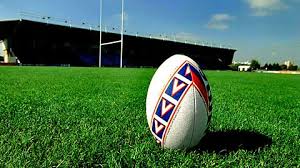 Sri Lanka made three changes- Asia Sevens Series tournament
Sri Lanka made three changes due to injuries for the second leg of the Asia Sevens Series tournament which will get underway this weekend (24 and 25 September) in South Korea. Sri Lanka sevens team played a brilliant tournament under Danushka Ranjan where they were deprived of a certain cup championship due to referee awarding a knocked on match winning try to Hong Kong thus losing 22-17 finishing second in the first leg two weeks ago in Hong Kong. The team and the officials are due to leave the island to Korea tonight.
Scrum half Kevin Dixon (right knee), forward Jason Dissanayake(concussion occurred while playing for Kandy sports club in the Western Asia rugby tournament which was held in the UAE last week) and have been ruled out due to injuries and centre DinushaChathuranga was left out for reasons best known to the selectors. They were replaced by the Kandy Sports Club players scrum half Srinath Sooriyabandara, winger Richard Dharmapala and centre Kanchana Ramanayake coming in place of Dinusha Chathuranga.
Meanwhile the regular sevens skipper Sudarshana Muthuthantriwill not take part in this tournament as he's still not fully fit and nursing for an injury to his wrist fracture, although he was seen training with the national squad at practices in Race Course grounds.
Earlier before the first leg tournament in Hong Kong, several national senior players opted out stating they were injured and were unable to take part in training, but returned back immediately to practices straight after the make shift Sri Lankan team with several newcomers with the Director coaching Inthisham Marikar's supervision, guidance and sheer hard work along with new captain Danushka Ranjan; surprised every one by emerging runners up to host Hong Kong.
Sri Lanka have been drawn in pool- B, alongside China, Singapore and Malaysia while the Pool A will feature first leg winners Hong Kong, Chinese Taipei, Japan and host South Korea.
The Tuskers will play their first game against Singapore on 24th September at 9:00am (SL Time), at 11:55am (SL Time) with Malaysia and finally at 3:15pm against China on the same day.
Sri Lanka squad to Korea : Danushka Ranjan (Captain)(Kandy SC), Dulaj Perera (Vice Captain)(Havelocks), Omalka Gunaratne (CR & FC), Sashan Mohamed(CR & FC),Tarinda Ratwatte (CR & FC), Danush Dayan (Kandy SC), Saliya Handapangoda (Navy), Srinath Sooriyabandara (Kandy SC), Richard Dharmapala (Kandy SC), Kanchana Ramanayake (Kandy SC), Kavindu Perera (CR & FC),Hirantha Perera (Havelocks), Coach – Mat Turner ,Head Trainer – Nick Groube, Manager – Rohan Chinthaka
1262 Total Views
1 Views Today